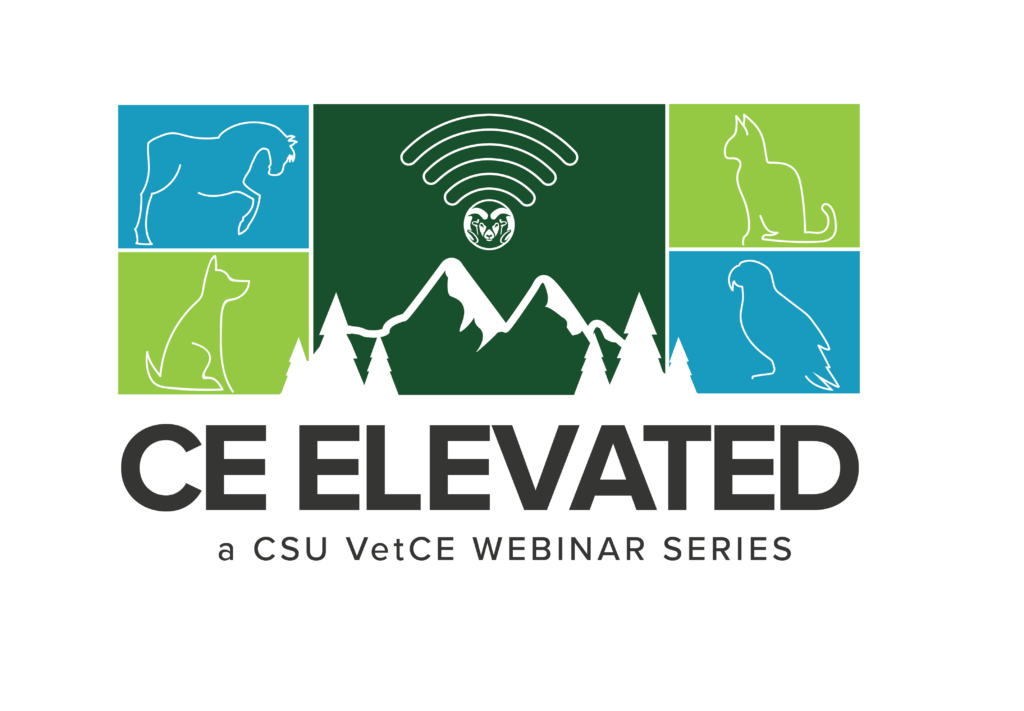 Webinar Series
There is no moment more thrilling for an engaged educator than the "light bulb moment" when the inspired learner suddenly "gets it". While that moment is often easiest to see during our in-person hands-on courses, it is also sparked through practical, relevant and fun webinar discussions. It is that magical moment that drives all that we do, including this CE Elevated webinar series.  Here, you'll enjoy the some of the most engaging speakers and industry leaders as they share valuable knowledge and experiences on topics ranging from dentistry (small animal and equine) to basic surgical techniques to beginner & advanced endoscopy skills to orthopedics and much more!  Each month (usually the first Wednesday of the month at 7pm ET), we'll spend approximately 45-60 minutes together with the time divided between presentation and discussion.
This free, educational series is not RACE approved … it is merely for the joy of learning together!
If you have pre-registered for a webinar, please expect an email from cvmbs: tmi_communic[email protected] for a link to join the live webinar.
Watch our free webinar series
Access Our CE ELEvated Library!
Watch our Endoscopy Talks Webinar Series!