SOLD OUT – Please contact Geri Baker at [email protected] to be added to our waitlist and/or to learn about any similar courses offered later this year!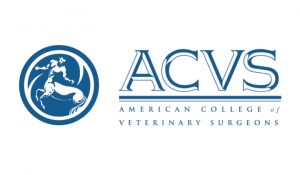 Early Bird Special: Register by 4/4/22 and save $200
RACE Approved CE Hours: 16 hours
We get it … your heart is racing, and your palms are a little sweaty.  It's time to perform that abdominal exploratory and you're a bit uncertain as to what you may find. You may even be wondering if you'll know what to do when you get there.  Relax … this course is specially designed for you … we've got your back! 
 In this eminently practical course, you will focus your learning and skills acquisition on abdominal surgical procedures commonly performed in your primary care practice setting with a strong emphasis on principles related to gastrointestinal and urinary surgery. You'll enjoy 4 hours of practical lecture and discussion of tips from the pros before engaging in 12 hours of valuable hands-on surgical training using canine cadavers. During these labs, you'll perform basic gastrointestinal surgical procedures (gastrotomy, gastrectomy, gastropexy, enterotomy, enterectomy), cystotomy, partial cystectomy, urethrostomy and splenectomy … don't worry, you'll know just what to do because you'll perform each of these procedures immediately after getting a bird's eye view of our experts performing them. Our friendly and supportive team of instructors is there to help you whenever you need.   
 At the end of this course, you'll be ready for that next abdominal exploratory procedure … bring it on!